The world's largest aircraft, Antonov An-225 Mriya has made yet another remarkable touch down at the Ben – Gurion airport near Tel Aviv Israel.
Antonov An – 225, the world's largest cargo plane was built in 1980s by Soviet Ukraine. The aircraft is 84 metres long with 88.4 metres wingspan and it's fitted with 6 engines.
Hundreds of aviation enthusiasts gathered near the airport ahead of the legendary six-engined plane's arrival to watch it swoop down to the ground on Monday at Ben Gurion International Airport carrying a cargo of US military trucks to be fitted with an Israeli air defense system.
The cargo plane designed to carry oversized cargo of some 253 tons, arrived from the US, carrying US Army Oshkosh trucks that will be fitted with parts to install the Iron Dome missile defense system, for use by the US military.
Antonov An – 225 originally designed to airlift the Russian Buran orbiter space shuttle which was destroyed by hangar fire was converted to carrying oversized loads all over the world.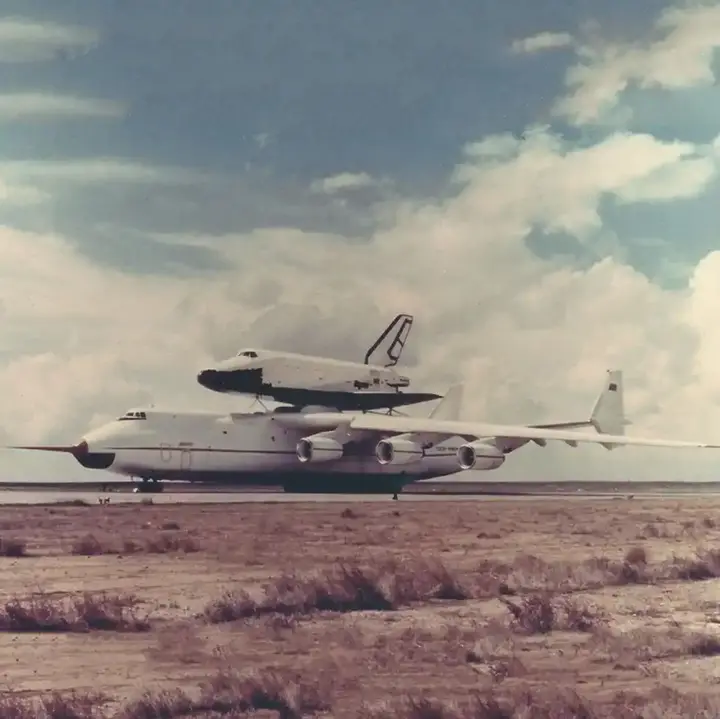 I'mAn-225 carrying the Buran shuttle right after its first flight in 1988.